Carmel Plaza-The Best of Wine Tasting and More!
For decades, Carmel Plaza has been known for its shopping but over the years the Plaza has also become a notable destination to taste the flavors of Monterey County. Visitors to Carmel Plaza enjoy sweet treats like chocolates, and honey, as well as savory gourmet bites of imported cheeses and of course there is wine tasting—Award winning and local wine tasting. Would it even be a visit to Carmel without wine tasting?
Located within just steps of one another are three notable, and welcoming, wine tasting rooms. Although all three are Monterey County wines and offer a pinot noir and chardonnay to write home about they possess very distinctive characteristics from one another. From the diverse palates and aromas of the wines to the different ambiances in which to enjoy them in, each tasting room offers its guest an unique experience… Both locals and visitors will enjoy.
Below is a little more about each tasting room.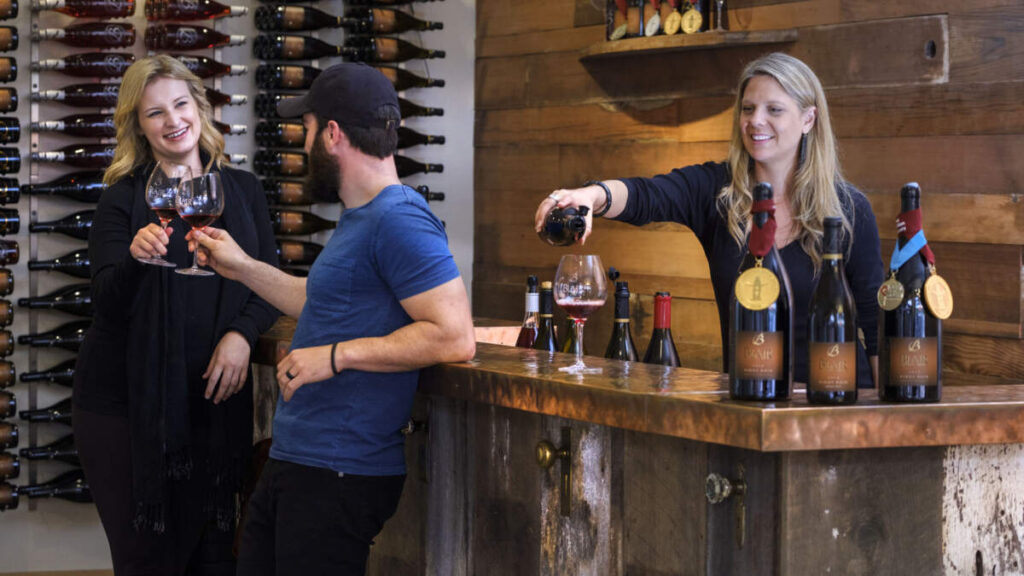 Blair Estates: Blair is a small Artisan Winery situated in the Arroyo Seco AVA of Monterey County California. They operate as a tribute to their Grandmother, Delfina Robasciotti Sciaroni, who immigrated to this special place in 1923. She was 18 years old and following a dream when she left her home in Switzerland and traveled to France to board a ship and cross the Atlantic to Ellis Island, unsure of what lay ahead. She left Ellis Island and arrived in what later would become her home for 72 years. She would give us, her Grandchildren, a passion for great food and fine wine as she told us to always follow our dreams, regardless of how big they might be. 5 generations later we are following those dreams and producing great traditional Burgundian Style Pinot Noir from our own vineyards.
Hahn Family Wines: Producer of award-winning handcrafted wines from the Santa Lucia Highlands of Monterey County for more than 30 years. Focusing on Pinot Noir, Chardonnay & Rhone varietals to pair with amazing foods. Today, Hahn Family Wines owns one of the largest shares of planted vines in the region, equaling more than 650 SLH vineyard acres that range in elevation from 200 to 1,200 feet. The vineyards offer a diverse selection of terroir for growing Pinot Noir, Chardonnay and other grape varieties. The brands of Hahn Family Wines include Hahn SLH, Hahn, Lucienne, Smith & Hook and Boneshaker.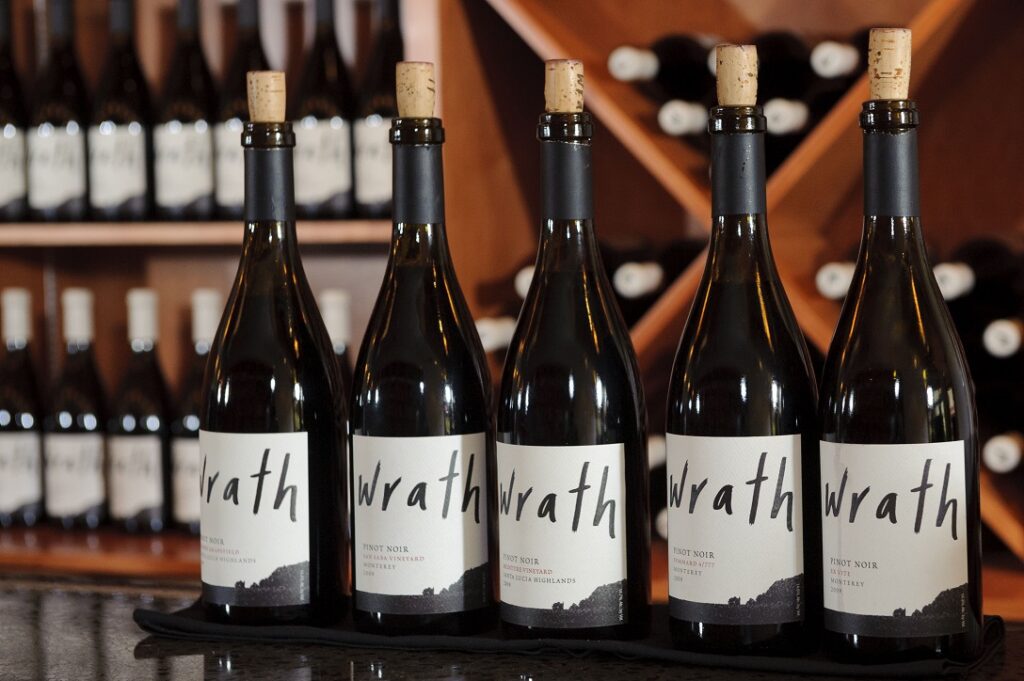 Wrath Wines: Wrath produces site-driven Pinot Noir, Chardonnay, Syrah, and Sauvignon Blanc from its estate vineyard and respected properties in the Santa Lucia Highlands. Its production is small, its distribution is limited and its wines reveal a passion and an inherent respect for what a vineyard can give us. Wrath's viticulture and wine-making methods are designed to showcase the topography, geology and climate of a finite, naturally redefined piece of land. While all of Wrath wines posses accurate varietal characteristics, their real strength is their ability to deliver the unique aromatics, flavors and textures of a specific terrain.
Also located on the courtyard level of Carmel Plaza are a few local favorites: Lula's Chocolates (locally made chocolates, caramels, and candies), Carmel Honey Company (locally sourced honey) with a unique backstory… it all started with a passion for bees and a 5th grade homework assignment, and The Cheese Shop, Carmel Plaza's longest tenant (almost 40 years) serving up the best cheeses (and wines) from all over the world.
Spend the day tasting your way through Carmel Plaza.