CALLING ALL LOCAL ARTISTS!
UPDATE: We no longer accepting submissions. Thank you to all the talented local artists who entered. We will be opening up the voting on our Instagram and in our emails so please be sure to follow and sign up so you can help us choose the final mural concept.
Located in a coastal village long known for its art and creative community, where visitors simultaneously stroll and appreciate original works from both locally known and world-renowned artists, Carmel Plaza felt inspired to identify an opportunity for public art within the Plaza walls—Cue a mural contest.
We are calling all local artists to enter for the chance to have their creative work on display at Carmel Plaza. We are also excited to engage with the community as we will lean on you to help us choose who will be commissioned for this mural opportunity. This is a great opportunity for a local artist to create a one-of-a-kind mural for both Carmel Plaza and Carmel-by-the-Sea visitors to enjoy for years to come.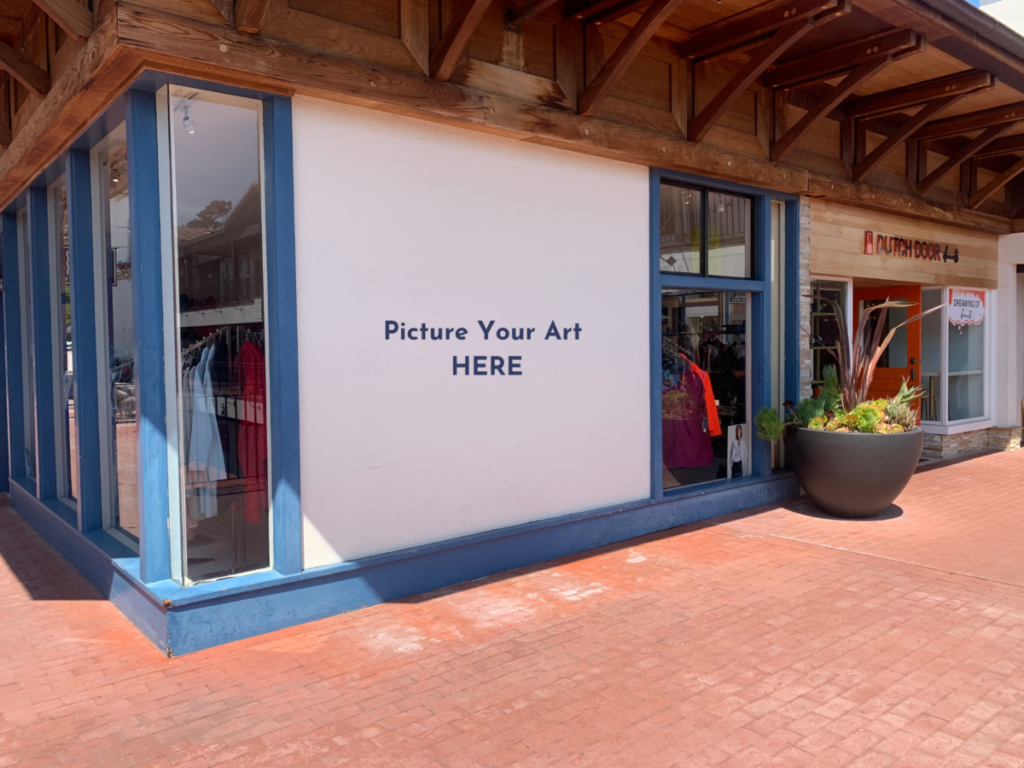 The designated location for the mural is roughly 8' x 8' and located at the top of the stairs, on the North end of the Plaza, between Dutch Door Donuts and Mark Fenwick. This is a prime location for an artist's creation to be observed by all Plaza visitors.
All local artist are encouraged to enter with one thing in mind—What Does Carmel-by-the-Sea mean to you? Carmel Plaza will display the winning artist's name and the title given to the mural on the wall for years to come.
After reviewing all of the submissions internally, the top four renderings will then be presented to the community who will ultimately vote and choose the winner.