Carmel experiences some of their most beautiful weather in the fall so we thought, what better time than now to plan a picnic to the beach.
We reached out to 
The Cheese Shop; 
renowned for their extensive selection of the finest cheeses, gourmet foods and exquisite wines — a chef's mecca in the heart of Carmel Plaza for over 35 years, and they 
put together the perfect shopping list for your next beach outing or upcoming holiday party. 
Below you will find 5 local Monterey County wines and the mouthwatering cheeses to pair with them.
1) I. Brand & Family 2015 Cabernet Franc + Peppered Cacciota
Local winemaker Ian Brand sources his fruit for this elegant Cabernet Franc from the Bayly Ranch in the Paicines, San Benito County. Pair it with the Peppered Cacciota, a pasteurized goats' milk cheese, from central Italy, which is aged 6 months and rubbed down with olive oil and cracked peppercorns for a truly delicious experience.
2) Joyce Submarine Canyon 2016 Pinot Noir + Schoch Dairy's East of Edam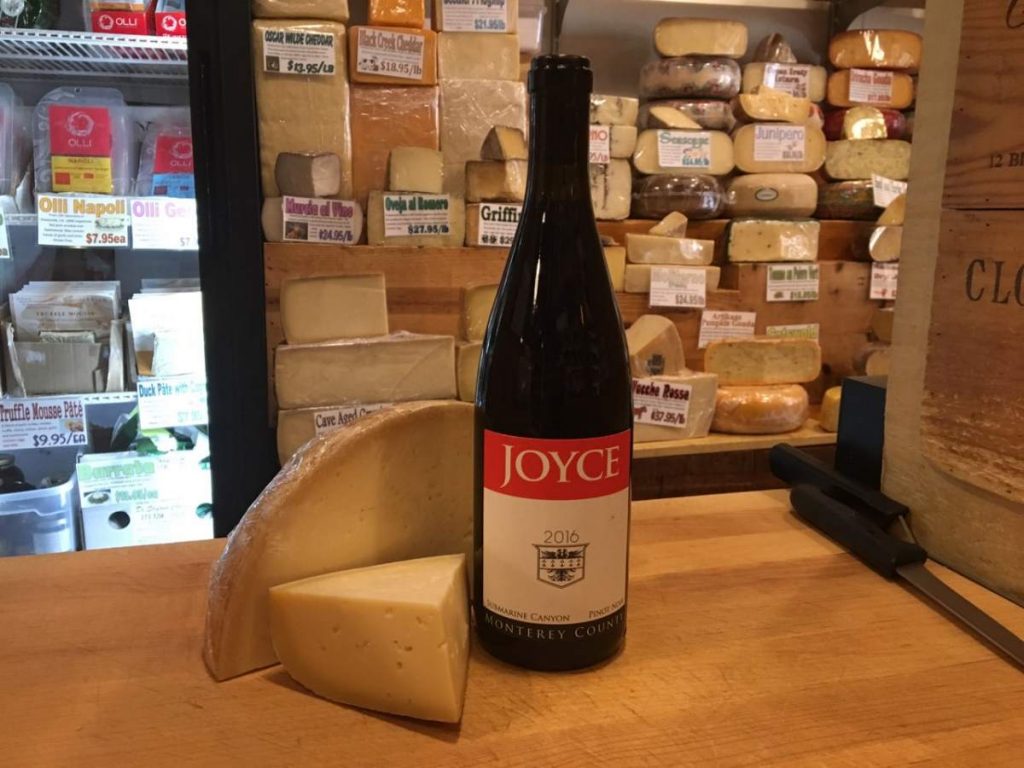 From Russel Joyce, "this Pinot showcases vibrant fruit sourced entirely from Monterey County. Fresh bing cherry and silky acidity make this wine dangerously lovable."
We recommend pairing this Monterey County Pinot with a Monterey County cheese, Schoch Dairy's East of Edam, a raw cows' milk cheese, inspired by the Dutch Edam.
The Schoch Family produces raw milk and cheese in North Salinas, where they've been a staple since the Second World War.
3) Mesa Del Sol 2013 Sangiovese + Aged Boschetto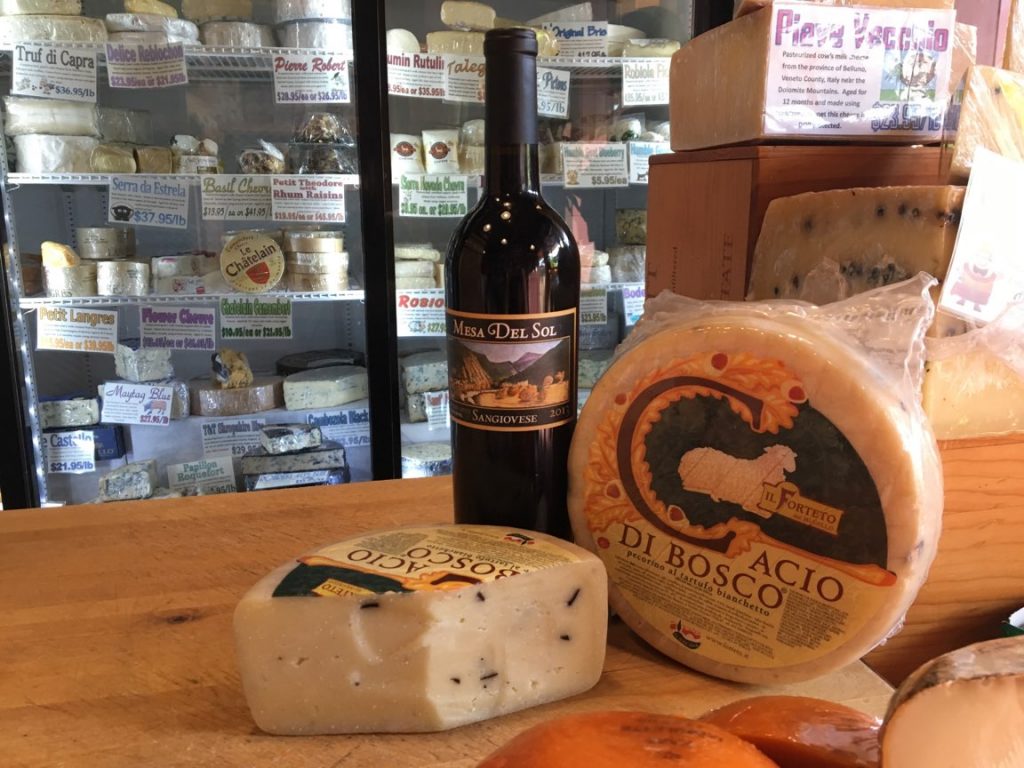 This classic Tuscan variety has shown itself to be well adapted to the soils of Arroyo Seco. Juicy, red berry fruit, bright acid, and firm tannins make this wine a great pairing with any meal.
The Mesa del Sol estate has a long history in Monterey County as a stagecoach stop and a health retreat that once even hosted Teddy Roosevelt. The Houghmans still run a retreat on the property in addition to cultivating grapes for their own label.
We recommend pairing this wine with Aged Boschetto. A pasteurized sheeps' milk cheese from Tuscany, the boschetto is aged about 6 months and is infused with truffle shavings for a decadent experience.
4) Seabold 2015 Monterey Chardonnay + Ossau Iraty Istara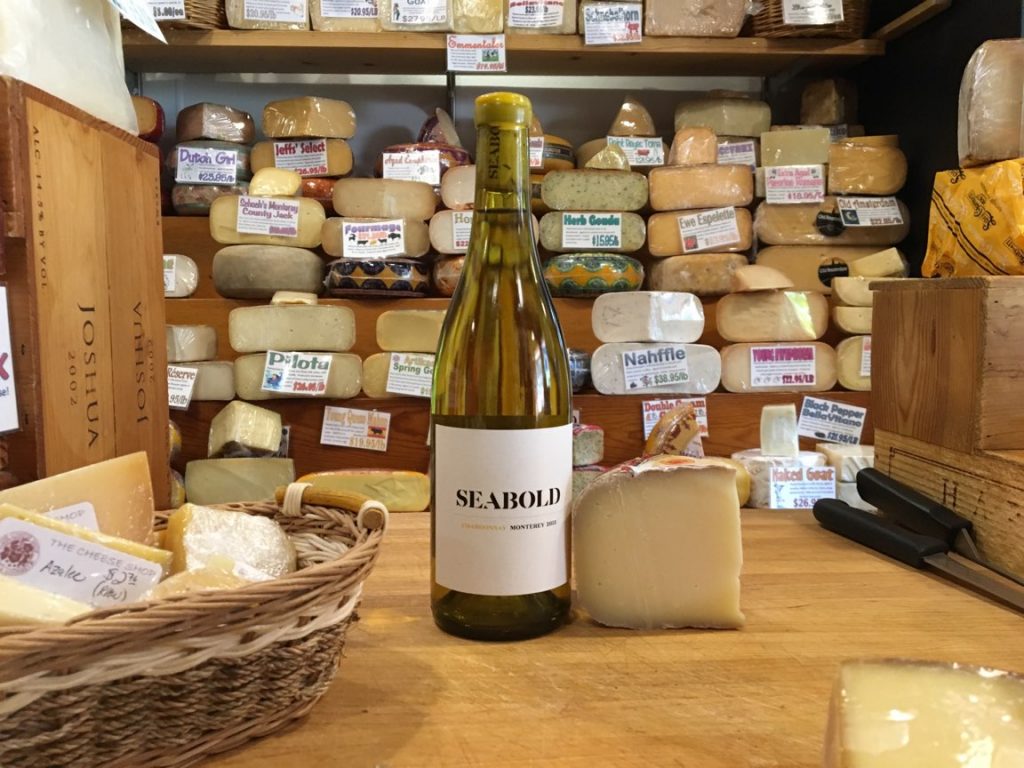 From Master Sommelier Chris Miller, "this chardonnay showcases the crisp green apple, stone fruit, and tropical notes typical of Monterey County, while a light touch of oak imparts just the right amount of richness and elegance without overwhelming the fruit."
For a smooth tasting experience pair this Monterey Chardonnay with Ossau Iraty Istara, a pasteurized sheeps' milk cheese from the Ossau Valley in the French Pyrenees Mountains; home to the Basque people.
5) Caraccioli Cellars 2012 Brut Rose + Piave Vecchio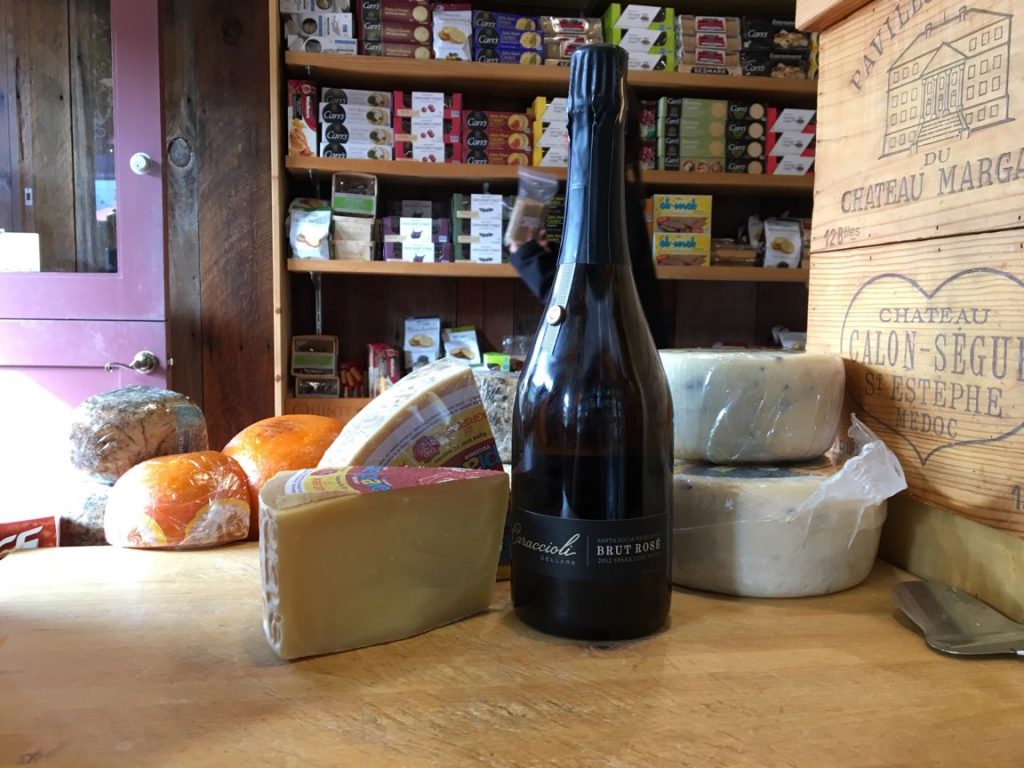 This sparkling wine, a favorite domestic sparkling selection for many, was first produced with the help of Michel Sargues, who came from Champagne with the dream of making sparkling wine with Monterey County fruit.
We recommend pairing a glass of this sparkly with Piave Vecchio, a pasteurized cows' milk cheese from Veneto, Italy. Aged for one year this cheese has a pleasant mellow nuttiness, balanced with a hint of fresh citrus on the finish.
Now that you have your shopping list all you have to do is visit
The Cheese Shop
, located in
Carmel Plaza
on courtyard level, and plan a trip to the beach at sunset!
Special orders and holiday gift boxes are available!
Cheers!