Carmel Plaza Mural
Calling All Local Artists!
Carmel Plaza is hosting a mural contest—A great opportunity for a local artist to create a one-of-a-kind mural on one of the walls overlooking the courtyard. The designated location for the mural is roughly 8' x 8' and located on the North end of the Plaza, between Dutch Door Donuts and Mark Fenwick. This is a prime location for an artist's creation to be observed by all Plaza visitors.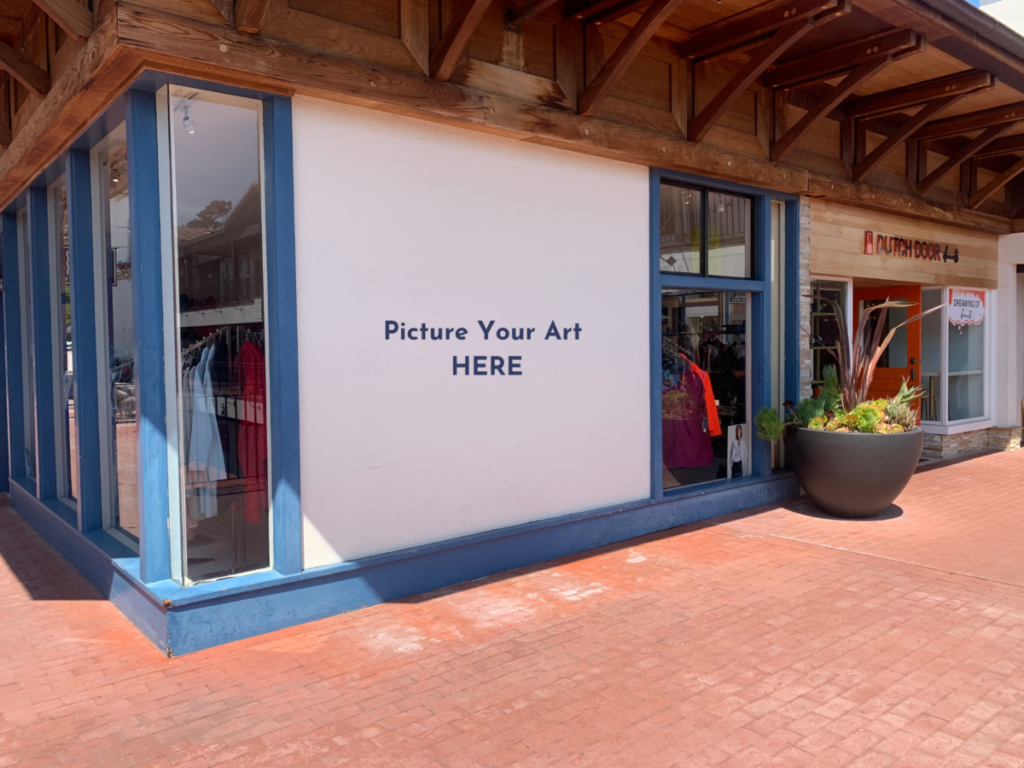 All local artist (Monterey, Hollister, and Santa Cruz Counties) are encouraged to enter with one thing in mind—What Does Carmel-by-the-Sea mean to you?
Carmel Plaza will display the winning artist's name and the title given to the mural on the wall for years to come. The winning artist will receive $1,000.
Submissions will be accepted Monday, May 23, 2022 through Monday, June 27, 2022. After being reviewed internally, the top four renderings will then be presented to the community who will ultimately vote and choose the winner.
To enter for the chance to have your art displayed publicly at Carmel Plaza, please fill out the below form with as many details as possible. The more detailed you are the better we will understand your vision which will help with making our decision for the top four mural concepts to be presented to the community.
Submissions will be accepted online through Monday, June 27, 2022. All submissions will then be reviewed internally. Only submissions where all fields have been filled out and a rendering of the mural concept uploaded will be considered. After reviewing all entries internally the Carmel Plaza will present their top, a max of four, renderings to the community to vote for the winning concept.  Voting will take place through a digital campaign and will last for one week. The winning artist will be contacted directly as well as announced through social media. Once the winning artist has been contacted, Carmel Plaza will work in collaboration with the artist on timing for completion.  Carmel Plaza understands and respects the process of creativity however, if at anytime they feel the concept is not aligning with the property's aesthetics and goals they can intervene. The artist, although given creative freedom will be encouraged to collaborate with the Plaza team where necessary. The winning artist will receive $1,000.